North Wessex Downs Area of Outstanding Natural Beauty

North Wessex Downs Area of Outstanding Natural Beauty
covers a substantial part of the chalk hills of southern England, spanning four counties (
Wiltshire
,
Berkshire
,
Oxfordshire
and
Hampshire
), forming an oval-shaped region 40 miles wide, approximately between the towns of Andover, Basingstoke, Reading, Swindon and Devises, though cut away in the east to exclude the area around Newbury, and merging to the northeast with the Chilterns AONB, which contains similar landscapes.
With an area of 670 square miles, this is the third largest AONB in England, behind the
Cotswolds
and North Pennines. North Wessex Downs is a relatively recent designation, an amalgamation of previously better-known features including the Marlborough Downs, the Vale of Pewsey, the Lambourn Downs, the Berkshire Downs and the North Hampshire Downs.
The AONB contains one major wooded area, Savernake Forest, but most is farmland and grassland, including large expanses of flower-rich meadows, concentrated across the steeper slopes of the downs, in particular the south side of the Vale of White Horse (the edge of the Lambourn Downs), the western edge of the Marlborough Downs and the land to the south of the River Kennet, in Hampshire. The short, calcareous grassland shelters a wide range of rare plant species such as
early gentian
,
tuberous thistle
and
burnt-tip orchid
, together with many butterflies and other insects; much is protected as local and national nature reserves, including
Fyfield Down
,
High Clear Down
,
Morgan's Hill
and
Pewesy Downs
.
Numerous ancient sites are scattered across the higher reaches of the North Wessex Downs, most famous the henge at
Avebury
, while more recent features include eight white horse figures, carved into the chalk slopes.
Historic Sites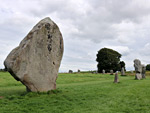 Avebury World Heritage Site
Varied collection of ancient monuments including a burial chamber, the highest artificial hill in Europe (Silbury), a stone avenue, and the world's largest stone circle



Rating:

★★★★★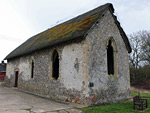 Chisbury Chapel
Small 13th century church, later used as a barn but retaining some original features



Rating:

★

★★★★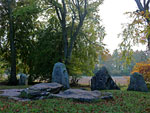 Wayland's Smithy
Well preserved, partially reconstructed long barrow dating from around 3650 BC, in a relatively remote, tree-lined setting



Rating:

★★★

★★
Landscapes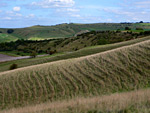 Calstone and Cherhill Downs
Chalk grassland at the edge of the downs; hills, slopes and dry valleys, plus several historic sites



Rating:

★★

★★★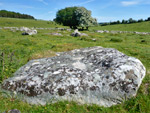 Fyfield Down
Remote chalk grassland with varied plant life, and numerous sarsen stones. Also the Devil's Den, an ancient burial structure



Rating:

★★

★★★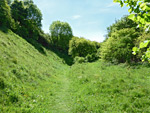 Ham Hill
Narrow strip of chalk grassland on a steep, northwest-facing hill above the valley of the River Kennet, with a good range of wildflowers



Rating:

★

★★★★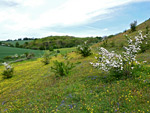 High Clear Down
Flower-rich chalk grassland on sloping ground, five miles north of Marlborough



Rating:

★

★★★★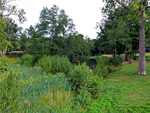 Highclere Park
The grounds of Highclere Castle - woodland, pasture, grassland and two lakes, lined by marsh and fen



Rating:

★★

★★★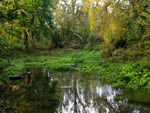 Letcombe Valley
Chalk stream, ancient woodland and calcareous grassland, at the foot of the Lambourn Downs



Rating:

★★

★★★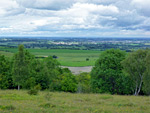 Morgan's Hill
Chalk grassland across a north-facing slope, supporting an unusually wide range of wildflowers



Rating:

★★

★★★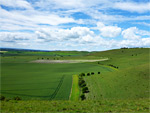 Pewesy Downs
Chalk hills, steep slopes and dry valleys; good views and a wide range of wildflowers



Rating:

★★★

★★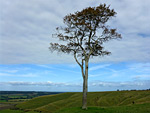 Roundway Down
Wildflower-rich chalk grassland on west-facing slopes at the edge of a plateau, centred on an Iron Age hillfort



Rating:

★★

★★★
Map of Featured Locations