Cotswolds Area of Outstanding Natural Beauty
The
Cotswold Hills
, or just the Cotswolds, are a sizeable range of low, rolling hills, underlain by oolitic limestone, stretching in a 60 mile arc from the vicinity of Bath in
Somerset
, northeastwards towards Banbury in
Oxfordshire
. The hills are protected as an Area of Outstanding Natural Beauty (established 1966), of which most, about 65%, is in
Gloucestershire
, with smaller areas and
Wiltshire
,
Worcestershire
and Warwickshire, a total area of 787 square miles, making this is the largest AONB in England and the third largest designated landscape behind the Lake District and the Yorkshire Dales.
The majority of the land is gently undulating, not especially distinctive and without any prominent summits; the hills take the form of a plateau sloping up gradually from southeast to northwest, and has high relief only along its western edge, as here the land drops steeply down by up to 700 feet over a great escarpment known as the
Cotswold Edge
. Along here are found scattered areas of open, unfenced land, though the great majority of the AONB is regular farmland, dotted with picturesque towns and villages, often containing buildings constructed of the local fossil-rich limestone, richly coloured in shades of yellow-brown. This Cotswold Stone has been quarried since Roman times.
The most spectacular landscapes in the Cotswolds are concentrated along the escarpment, including hills, commons (traditionally managed communal pasture), and ancient woodlands, especially beech, which cloak many of the steep west-facing slopes, and also the sides of the branched valleys that cut through the escarpment. The most famous of these are concentrated in the middle of the hills, between Stroud and Cheltenham, and some of the finest landscapes of each type are contained within the
Cotswold Commons and Beechwoods National Nature Reserve
. Some other commons, and grassy areas, are protected as local nature reserves, because of the wide range of calcareous plants that grow there; orchids are especially varied. The Cotswolds are also noted for historic sites, ranging from Neolithic monuments to grand country mansions.
As of summer 2020 the area is now known as
Cotswolds National Landscape
.
Historic Sites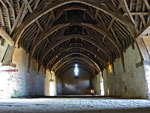 Bradford-on-Avon Tithe Barn
Perfectly preserved 14th century barn with buttressed stone walls and an intricately constructed timber roof



Rating:

★

★★★★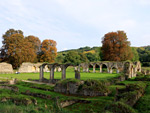 Hailes Abbey
Limited but atmospheric and picturesque ruins of a Cistercian monastery; arches of the cloisters, and foundations of other buildings



Rating:

★★★★

★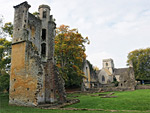 Minster Lovell Hall
Photogenic ruins of a grand 15th century mansion, with a peaceful setting beside the River Windrush, lined by ancient trees



Rating:

★★★★

★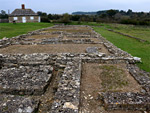 North Leigh Roman Villa
Foundations of a Roman villa, inhabited from the 2nd to 5th centuries, in a rural setting close to the ancient travel route of Akeman Street



Rating:

★

★★★★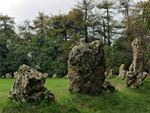 Rollright Stones
Three ancient stone monuments near the east edge of the Cotswolds; a circle, a burial chamber and a standing stone



Rating:

★★★

★★
Landscapes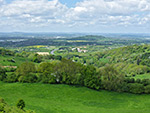 Barrow Wake Nature Reserve
Steep-sided limestone hill along the edge of the Cotswolds, with fine westwards views and over 100 plant species



Rating:

★

★★★★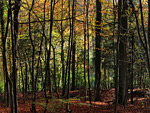 Box Wood Nature Reserve
Ancient woodland, including beech trees, along both sides of a narrow valley centred on a small, spring-fed stream, the upper end of which forms waterfalls and cascades



Rating:

★★

★★★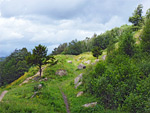 Browne's Folly
Ancient ash woodland on steeply sloping ground above the River Avon, plus several old quarries, now colonised by calcareous grassland



Rating:

★★

★★★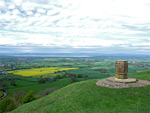 Coaley Peak Nature Reserve
High point along the west edge of the Cotswolds, with views to the Severn valley. Also site of a prehistoric burial chamber



Rating:

★★

★★★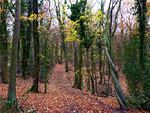 Coopers Hill Nature Reserve
Sizeable area of ancient beech woodland at the edge of the Cotswolds, overlooking the Severn Vale



Rating:

★★

★★★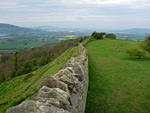 Crickley Hill Nature Reserve
Prominent limestone hill at the edge of the Cotswolds, overlooking Gloucester and the Severn valley; a noted wildflower location, plus old quarries and the remains of an Iron Age hillfort



Rating:

★★

★★★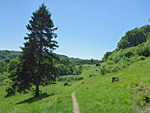 Daneway Banks Nature Reserve
Sloping calcareous grassland plus scrub and patches of trees, supporting a wide variety of plant species; in a quiet part of the Cotswolds



Rating:

★★

★★★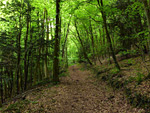 Frith Wood Nature Reserve
Ancient beech woodland on two sides of a ridge in the Cotswold Hills near Stroud



Rating:

★

★★★★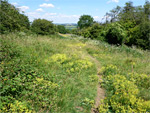 Kilkenny Nature Reserve
Sloping enclosure of unimproved calcareous grassland in the Cotswolds, containing many wildflower species



Rating:

★

★★★★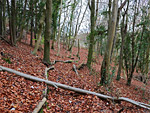 Laurie Lee Wood
Small patch of ancient woodland across a steep, north-facing slope above the valley of Slad Brook



Rating:

★

★★★★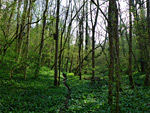 Midger Wood Nature Reserve
Belt of ancient woodland in a narrow valley containing a tufa-lined stream, flowing over small waterfalls



Rating:

★★

★★★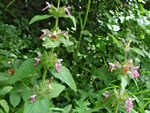 Old London Road Nature Reserve
Small, narrow field at the edge of the Cotswolds, one of only two UK locations for limestone woundwort, a very rare plant



Rating:

★

★★★★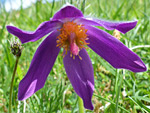 Pasqueflower SSSI
Rare wildflowers in a peaceful, grassy valley in the Cotswold Hills; also contains orchids in addition to the pasqueflower, which blooms in April and May



Rating:

★★

★★★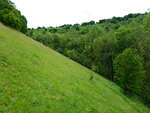 Rough Bank
Sloping grassland above a narrow valley in the Cotswolds, home to many species of butterflies and plants



Rating:

★

★★★★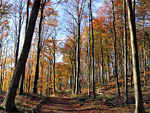 Saltridge Wood
Mature beech woodland on the slopes above Painswick Valley, part of Cotswold Commons and Beechwoods National Nature Reserve



Rating:

★

★★★★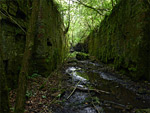 Sapperton Valley Nature Reserve
Woodland and wet meadows along the River Frome, incorporating a disused section of the Severn and Thames Canal



Rating:

★★

★★★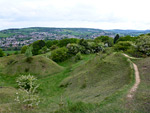 Selsley Common
Limestone grassland, flat or steeply sloping, along the west edge of the Cotswold escarpment, south of Stroud



Rating:

★★

★★★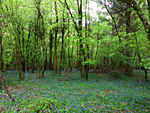 Siccaridge Wood Nature Reserve
Ancient coppiced woodland, on sloping ground above the disused Severn-Thames Canal; several rare wildflower species



Rating:

★

★★★★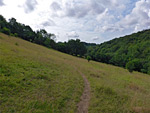 Strawberry Banks SSSI
Two grassy fields above a small valley, sloping down to a stream, a tributary of the River Frome



Rating:

★

★★★★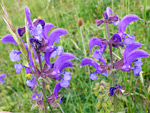 Stuart Fawkes
Gently sloping pasture on calcareous soils, with a selection of common wildflowers and one very rare species, meadow clary



Rating:

★

★★★★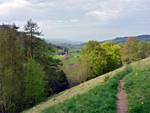 Swift's Hill Nature Reserve
Hillside nature reserve; a noted location for wildflowers, including 15 species of orchid



Rating:

★★

★★★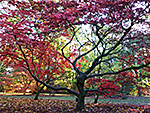 Westonbirt Arboretum
Collection of 2,500 species of trees and shrubs from around the world, mixed with a sizeable area of ancient, natural woodland



Rating:

★★★★

★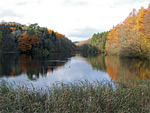 Woodchester Park
Hidden valley in the Cotswolds, containing an unfinished mansion, a chain of lakes, grassy slopes and extensive woodland



Rating:

★★★

★★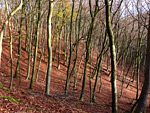 Workmans Wood
Mature beech woodland on steep-slopes in the upper Painswick Valley, part of Cotswold Commons and Beechwoods National Nature Reserve



Rating:

★

★★★★
Map of Featured Locations