Photogenic Landscapes and Historic Sites in Gloucestershire
Gloucestershire
(including the unitary authority of South Gloucestershire) extends from north Bristol in the south to Tewkesbury in the north, and from the River Wye in the west, bordering Wales, to the Cotswolds in the east. Major geographic areas include the eastern half of the Wye Valley, the Forest of Dean, the Vale of Berkeley alongside the River Severn, and, the largest, the Cotswolds themselves, about half of which is within this county.
There are no outstandingly scenic places and no truly wild, undeveloped areas, but plenty of pleasant landscapes, of rolling hills, riparian valleys, ancient woodlands, and estuarine environments along the River Severn. The river becomes a sea around the village of Severn Beach, near the southwest corner of Gloucestershire, though the riversides are coastal in appearance for up to ten miles upstream, however most is bordered by mud flats and grassland, with just a few more photogenic, rocky places such as the cliffs at Aust. Over 60 sites in Gloucestershire are protected as nature reserves, and about half of these contain scenic landscapes in addition to the interesting flora and fauna.
Notable ancient sites are somewhat fewer in number than for adjacent counties like
Somerset
and
Monmouthshire
. There are plenty of country houses, still used as residences, and three major medieval churches, at
Cirencester
,
Gloucester
and
Tewkesbury
, together with many smaller religious buildings. Perhaps the best of the small number of ruined places is
Hailes Abbey
near Winchcombe; nearly all of the other monastic buildings from this period have been incorporated into current buildings, or are no longer visible. Similarly, of the 30 or so castles in the county, all are either completely disappeared, evident only from low earthworks, or are intact and still occupied.
Castles


Beverston Castle - also known as Tetbury Castle, this is a privately owned structure in the Cotswolds, built in the 13th century. Part is ruined, while other sections have been incorporated into a modern residence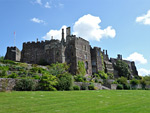 Berkeley Castle
The third oldest continuously occupied castle in England, after Windsor Castle and the Tower of London; home of the Berkeley family since the early 12th century



Rating:

★★★★

★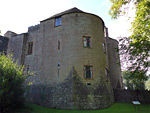 St Briavels Castle
Constructed in the 12th century, near the Forest of Dean. Some buildings are intact, and used as a youth hostel, while the public can visit the ruined areas



Rating:

★★

★★★

Sudeley Castle - privately-owned Tudor castle with extensive gardens; tours available


Thornbury Castle - a manor house rather than a true castle, this was built in the early 16th century then later extensively altered. It is now a hotel


Cathedrals
, and other major churches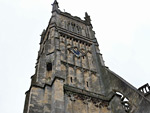 Church of St John Baptist, Cirencester
One of the largest parish churches in the country, some parts dating from the 12th century. Impressive perpendicular gothic architecture



Rating:

★★★

★★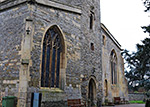 Deerhurst Priory
One of the oldest parish churches in the country, the central section dating from the start of the 9th century



Rating:

★★★

★★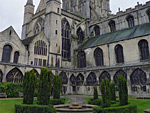 Gloucester Cathedral
Imposing, city centre Norman cathedral with many fine architectural features. Contains the tomb of Edward II



Rating:

★★★★★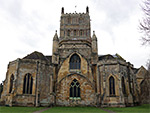 Tewkesbury Abbey
Large Norman church, 'the cathedral of the Cotswolds', famous for its well-preserved Gothic architecture



Rating:

★★★★★
Coastlines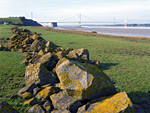 Aust
Cliff-lined, fossiliferous section of the Severn Estuary, either side of the original motorway bridge



Rating:

★★

★★★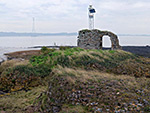 Beachley Point and Chapel Rock
Low cliffs at the tip of the peninsula between the rivers Wye and Severn, and a tidal island centred on a ruined medieval chapel



Rating:

★★

★★★
Ruined Abbeys
, and other disused religious buildings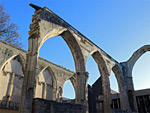 Greyfriars, Gloucester
Walls, windows and arches from the church of a medieval friary, founded around 1231 and rebuilt in 1531



Rating:

★★

★★★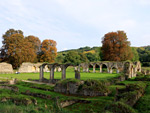 Hailes Abbey
Limited but atmospheric and picturesque ruins of a Cistercian monastery; arches of the cloisters, and foundations of other buildings



Rating:

★★★★

★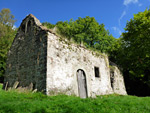 St James' Church
Ruins of a small church in the Wye Valley, the only remnant from the medieval village of Lancaut



Rating:

★★★

★★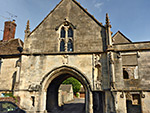 Kingswood Abbey Gatehouse
Intact gatehouse of a Cistercian monastery, the remainder having been completely demolished



Rating:

★★

★★★
Odda's Chapel - small but nearly complete Saxon chapel, constructed in 1056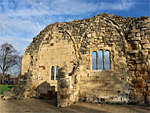 St Oswald's Priory
Fragmentary but evocative remains of an ancient priory, near the centre of Gloucester



Rating:

★★

★★★
Landscapes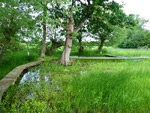 Badgeworth Nature Reserve
Small pond home to aquatic plant species, including the very rare adder's-tongue spearwort, or Badgeworth buttercup



Rating:

★

★★★★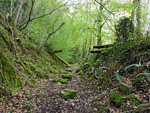 Ban-y-Gor Woods Nature Reserve
Cool, shady, moist woodland below a steep slope on the east bank of the River Wye, crossed by a 0.7 mile path



Rating:

★

★★★★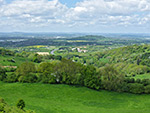 Barrow Wake Nature Reserve
Steep-sided limestone hill along the edge of the Cotswolds, with fine westwards views and over 100 plant species



Rating:

★

★★★★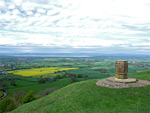 Coaley Peak Nature Reserve
High point along the west edge of the Cotswolds, with views to the Severn valley. Also site of a prehistoric burial chamber



Rating:

★★

★★★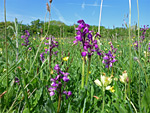 Clarke's Pool Nature Reserve
Two fields of semi-natural pasture filled with abundant wildflowers in the spring and summer, including thousands of green-winged orchids



Rating:

★

★★★★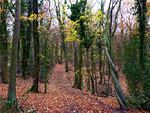 Coopers Hill Nature Reserve
Sizeable area of ancient beech woodland at the edge of the Cotswolds, overlooking the Severn Vale



Rating:

★★

★★★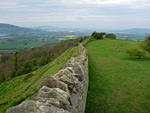 Crickley Hill Nature Reserve
Prominent limestone hill at the edge of the Cotswolds, overlooking Gloucester and the Severn valley; a noted wildflower location, plus old quarries and the remains of an Iron Age hillfort



Rating:

★★

★★★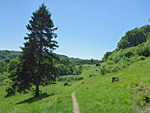 Daneway Banks Nature Reserve
Sloping calcareous grassland plus scrub and patches of trees, supporting a wide variety of plant species; in a quiet part of the Cotswolds



Rating:

★★

★★★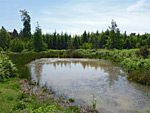 Edgehills Bog Nature Reserve
Remote nature reserve; pools and boggy land on a ridgetop on the east side of the Forest of Dean, home to a variety of heath-specific plants



Rating:

★

★★★★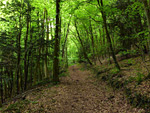 Frith Wood Nature Reserve
Ancient beech woodland on two sides of a ridge in the Cotswold Hills near Stroud



Rating:

★

★★★★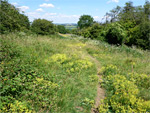 Kilkenny Nature Reserve
Sloping enclosure of unimproved calcareous grassland in the Cotswolds, containing many wildflower species



Rating:

★

★★★★
Lancaut Nature Reserve
Limestone cliffs and steeply-sloping woodland along the valley of the River Wye; home to over 350 plant species



Rating:

★★★

★★
Laymoor Quag Nature Reserve
Boggy heath, woodland, grassland and ponds near Cinderford at the edge of the Forest of Dean, crossed by old railway lines



Rating:

★

★★★★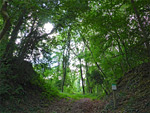 Lippets Grove Nature Reserve
Small, rather remote patch of ancient woodland above the River Wye, beside Offa's Dyke, containing varied wildflowers



Rating:

★

★★★★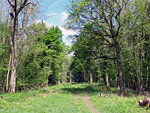 Lower Woods Nature Reserve
One of the largest areas of ancient woodland in south England; a group of over 20 small, adjoining woods, separated by broad, grassy tracks



Rating:

★★

★★★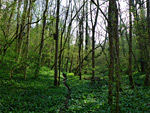 Midger Wood Nature Reserve
Belt of ancient woodland in a narrow valley containing a tufa-lined stream, flowing over small waterfalls



Rating:

★★

★★★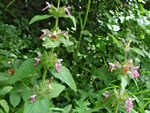 Old London Road Nature Reserve
Small, narrow field at the edge of the Cotswolds, one of only two UK locations for limestone woundwort, a very rare plant



Rating:

★

★★★★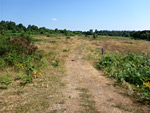 The Park and Poor's Allotment
Sizeable nature reserve containing acidic heathland, either side of the B4228 near the River Wye



Rating:

★

★★★★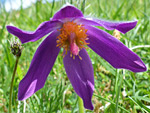 Pasqueflower SSSI
Rare wildflowers in a peaceful, grassy valley in the Cotswold Hills; also contains orchids in addition to the pasqueflower, which blooms in April and May



Rating:

★★

★★★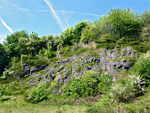 Plump Hill Dolomite Quarry
Varied wildflowers in an abandoned quarry at the edge of the Forest of Dean



Rating:

★

★★★★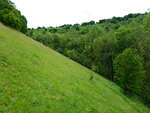 Rough Bank
Sloping grassland above a narrow valley in the Cotswolds, home to many species of butterflies and plants



Rating:

★

★★★★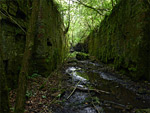 Sapperton Valley Nature Reserve
Woodland and wet meadows along the River Frome, incorporating a disused section of the Severn and Thames Canal



Rating:

★★

★★★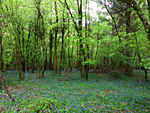 Siccaridge Wood Nature Reserve
Ancient coppiced woodland, on sloping ground above the disused Severn-Thames Canal; several rare wildflower species



Rating:

★

★★★★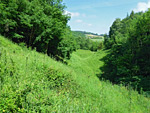 Stenders Quarry Nature Reserve
Small limestone quarry, abandoned for nearly a century, now colonised by a good variety of plant species



Rating:

★

★★★★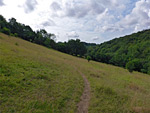 Strawberry Banks SSSI
Two grassy fields above a small valley, sloping down to a stream, a tributary of the River Frome



Rating:

★

★★★★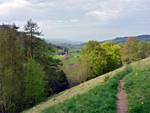 Swift's Hill Nature Reserve
Hillside nature reserve; a noted location for wildflowers, including 15 species of orchid



Rating:

★★

★★★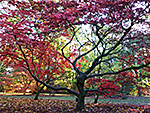 Westonbirt Arboretum
Collection of 2,500 species of trees and shrubs from around the world, mixed with a sizeable area of ancient, natural woodland



Rating:

★★★★

★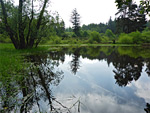 Wigpool Nature Reserve
Ponds, marsh and acidic heath, in the middle of a conifer plantation near the north edge of the Forest of Dean



Rating:

★★

★★★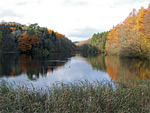 Woodchester Park
Hidden valley in the Cotswolds, containing an unfinished mansion, a chain of lakes, grassy slopes and extensive woodland



Rating:

★★★

★★
Map of Featured Gloucestershire Locations